Master's in Clinical Effectiveness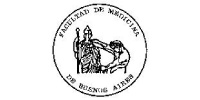 Education is one of the pillars of IECS. We give courses and seminars to train professionals in investigation, management, administration and health policies.
In addition, many of our medical professionals are part of the faculty—and have been founding members of—the Clinical Effectiveness Programme (PEC), a master's programme of the School of Medicine of the University of Buenos Aires (UBA), which also incorporates professors from the Harvard University School of Public Health among other world-renowned universities. This master's course provides tools and methodology needed for the design, implementation and evaluation of health programmes and policies and to carry out clinical and epidemiological research projects.
IECS also has a scholarship programme that facilitates access to this master's programme and offers training opportunities not only to professionals who wish to start off or move ahead on a research career, but also to experienced professionals who seek training in cardiovascular health and epidemiology.
To know more about these training opportunities click here